C'est vrai je fume trop
C'est vrai que je bois trop,
avec des gens qui parlent trop
Il est vrai que je traine un peu trop
C'est vrai je sort trop
C'est vrai je ''bip'' trop
Ce soir j'ai bu un ou deux verres de trop.
Il est vrai que je t'aime un peu trop

C'est vrai , c'est trop, je reconnais
C'est vrai c'est beaucoup trop
Mais au moins c'est vrai

Je me sens si seul
Tu me manques tant
Que j'ecoute le souffle du vent
Tu me manques tant
Je me sens si seul
Que j'ecoute everything
Que j'ecoute everything
Anything but the girl

c'est vrai que j'en dit trop
c'est vrai que j'en fait trop
c'est vrai c'est vrai je rêve trop..
il est vrai que je t'aime un peu trop

C'est vrai , c'est trop, je reconnais
C'est vrai c'est beaucoup trop
Mais au moins tu sais qu'c'est vrai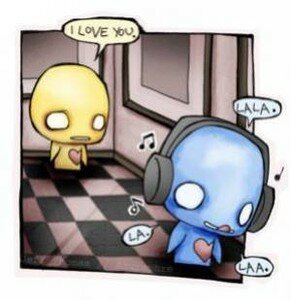 Tous mes voeux de bonheur
Pour toi et ta nouvelle fleur
Embrasse tes parents
Dis "Bonjour" à ta soeur
Tu es déjà guéri
Toi qui avais besoin de temps
Tu t'es bien vite remis de tous tes ressentiments

Tu sais que je ne m'avouerai jamais jalouse
Mais je me demande encore ce que tu lui trouves.
Dis-moi ce qui t'a mené vers elle
Ce qu'elle a de si exceptionnel
Dis-moi pourquoi tu m'as remplacée
Où est passée ma place à tes côtés

Je me souviens des matins où on était simplement bien.
A laisser passer les heures qu'on ne voulait plus compter.
Je me souviens des soirs où l'on passait nos nuits à boire.
A se raconter nos déchirures et nos victoires.

Qu'est ce qu'il y a dans ces mots que je n't'ai jamais dit ?
Qu'est ce qu'il y a dans ces yeux ?
Qu'est ce qu'il y a de si beau ?

Dis-moi ce qui t'a mené vers elle
Ce qu'elle a de si exceptionnel
Dis-moi pourquoi tu m'as remplacée
Où est donc passée ma place à tes côtés

01 juin 2007
••••••••••••••••••••••••••••••••••••••
• Welcome To The Jimmy'z... •
• Are You Experienced Enough? •
•••••••••••••••••••••••••••••••••••••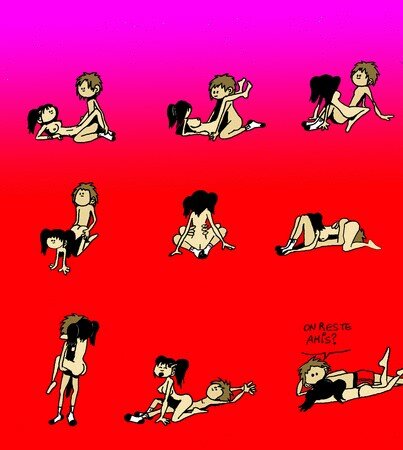 Girls are girls... and - this pix doesnt show the reality - Boys are Toys
31 mai 2007
"What's Your Name? What's Your Number? I Would Like To Get To Know You. Can We Have A Conversation? Night is young girl, gimme a chance..."
Life Was Sweet With You... Now I Can't Stand Anything About You And Her Anymore. I Can't. That's All. I Tryied All The Ways To Say
I Love You More Each Day
You know you're from MONACO when...

Description:

--> Most people around the world know Monte Carlo but not Monaco. Let's show them what we mean by Monaco...

$°-You don't pay taxes-°$

1. Ferrari's/Lamborghini's/Aston Martin's/Bentley's/Mercedes/BMW's are part of the scenery.

2. You or your friend drives any of the cars listed above.

3. You are friends with the valet "Eric" of Jimmy'Z and always find an excuse to get your car before anyone else.

4. You are buddies with Edmont aka Eddie, photographer of Monaco By Night.

5. You are always or almost on every Monaco By Night.

6. You do not got to Kare(ment) as often because the people are not always classy.

7. The photographer of Kare(ment) Geraldo is a pedophile.

8. You spend almost of all your day's at Lina's.

9. You always meet someone you know when going out.

10. You speed on every avenue, boulevard or street and don't even care about the cops.

11. You have breakfast at Meridien every day after Jimmy'Z (mostly summer's).

12.When you rent a hotel room just for the hell of it.

13. The Formula 1 Grand Prix is not a really big thing for you, you just like the nightlife that comes with it.

14. You have already enjoyed flawless champagne at Amber Lounger during the Grand Prix.

15. You go to Zebra Square on Saturday nights.

16. You are friends with Jeff from Black Diamond.

17. You know that Moda burned down but think it wasn't really an accident.

18. You like to drive your car even if it is to go from Metropole to the Casino.

18. You go to Blue Gin to play billiard and enjoy the shaker drinks that serve more thn one glass.

19. You hate all those tourists that stay 5 hours outside Place du Casino thinking someone famous is there.

20. You go to Living Room for some more vodka and the great pizza's at 15 euros a pop.

21. You have already gotten in a fight with manager Cyril or Hubert from Jimmy'z as you don't have that table on the dance floor you wanted.

22. You like to go to SASS on weeknights as you enjoy piano bar music but prefer nonetheless the house/dance music they play after 1.30am

23. You always start drinking at restaurant's and not at people's apartment.

24. You have already met famous people but it isn't a big deal to you.

25. Everyone knows everybody and it doesn't bother you as you're use to it.

26. You go to Sea Lounge on regular basis but enjoy more the nights with a theme in it. (White Party/Beach Party....)

27. You hardly go to the movies, you have much better to do.

28. You barely spend time in your own apartment as you're always out and about.

29. You know where everyone lives even though you barely know them.

30. You hardly take the SNCF train unless its to go clubbing in Cannes.

31. You go to St. Tropez just to enjoy a magnum of rosee at Nikki Beach and the atmosphere.

32. You have already partied at Papagayo, VIP Room and Caves des Roys and know the routines of DJ Jack.E!

33. You go to Monte Carlo Beach Club just to do some jet ski and have lunch.

34. Most people dream about coming here but to you it's no big deal. You lived here all your life!

35. You or your friend owns a yacht.

36. You celebrate the Russian New Year Monaco style, even though your not Russian.

37. You like to borrow your car's friend just to show it off a bit more.

38. You always go on the terasse of Jimmy'Z to smoke yet another cigarette and meet new people.

39. You know every street and shortcut around the country.

40. You win money at the casino just to spend it on another bottle.

41. U 've got class at 8 30 am but that doesnt stop u from being in 'living room' at 7 am.

42. You park your car on taxi and bus stands.

43. If you get a parking ticket you just don't pay it thinking it will go away.

44. You go buy some croissant on the port after a night of clubbing.

45. You go up la Tete de Chien to watch the sunrise after Jimmy'Z

47. Before you go home, you stop by the beach for the first swim of the day.

48. You hardly go to Fontvielle at night unless it's to eat or sleep.

49. You never visited the Palace or any of the touristic attraction.

50. When Craig David calls u a bitch and you answer im not a female dog in heat especially not for somebody i cant see during the night (we all know who did that).

51. You know the personnel at Jimmyz better that ur classmates.

52. You and your friends carry out a conversation mixing at least 3 languages but everyone understands each other.

53. You have danced on the couch at Jimmyz while being completely intoxicated .. and fallen off at least once! (Hopefully not to the song World Hold On -reserved for Toni-)

54. You spent your childhood playing foam soccer at Larvotto

55. You go to Limone on weekends in the winter

56. You witnessed Julien at Black Diamond perform somehow inappropriate hookups

57. You know what V license plates mean

58. Cars yield to any pedestrian whether its on a crosswalk or not.

59. When you spend money like it's Christmas every day.

60. You go to London or Paris for the weekend just to go clubbing

61. You know Club55 is open in fall and spring and go there for lunch when its a nice day

62. You love to travel and study abroad but at the end...you always come back to your "village"
Sea Lounge

Blue Gin
Café de Paris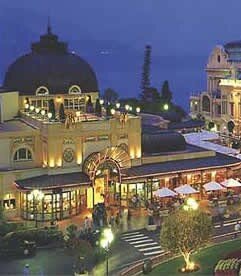 My Sushi
Maya Bay
Karément
Jimmy'z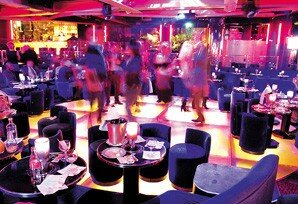 And Pacific, Salière, etc etc... Wherever we can have fun all night by partying, smoking, drinking, dancing, chilling, ...
Wanna be by yourself
And no one else
Alright
Now you wanna go out
Wanna scream and shout
Tonight
You want some space
Now get out of my face
Alright
Now you want me back
Put your life on track
Tonight

You're a needy girl
I can tell when I look in your big brown eyes
You want my world
But how can I do yours if I can't do mine?
I try to change
But somehow it's weird I don't feel the same
It's all about
What you want
What you say
How you feel
How you play the game

You're a needy girl
And you want my world
I try to change
But it's not the same

[Hello?
Hey, what's up baby.
Yeah, I'm in the studio right now, I'll call you later.
No, I really can't talk right now, I'll just call you back, alright?
No, I can't talk right now, I'll just call you later.
Yo, what?
Yo, I can't - look - whatever.]

When you're home alone
You don't answer the phone
Alright
But it's like a crime
If I don't answer mine
Tonight
So you found a man
And he's more than a friend
Alright
But you still call me
For some TLC
Tonight